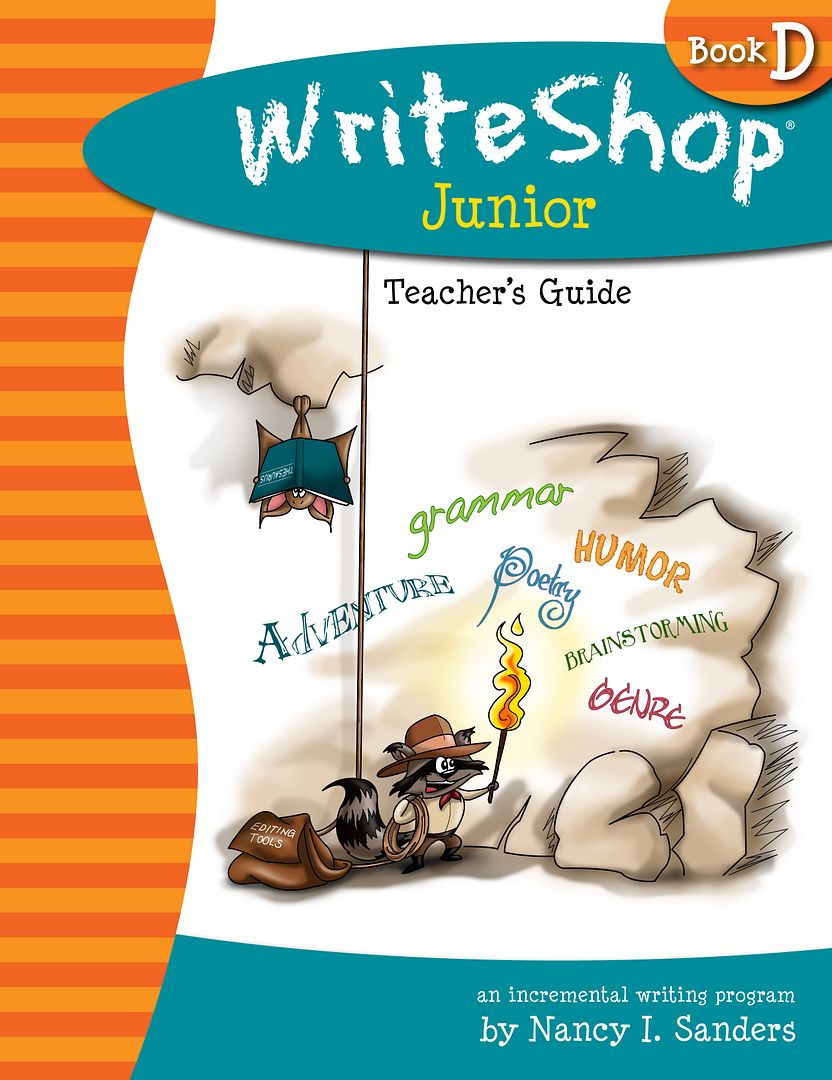 DISCLAIMER
: The following is a review for The Old Schoolhouse Magazine. As a member of the TOS Crew, I received a free, downloadable copy of the
WriteShop
Junior Book D program, to use with my kids in exchange for my personal opinion of this product. I did not receive any other compensation.
As with any review, my opinion is one of many. Please visit the
Crew's Blog
to read more reviews of this and other products of
WriteShop.
I was very excited to be able to review this Incremental Writing Program and it did not disappoint.
As part of the Crew, I received the WriteShop Junior Book D for my children. I received the downloadable product, which I received in a ZIP file. It was easy to download, without any technical difficulties.
Amanda Pelser's wrote a
tutorial
on using WriteShop e-books on an iPad.
This product is aimed at Grades 3-5 and even reluctant 6 Graders. Other Crew Members reviewed WriteShop Primary Books A, B and C, aimed at Grades K-3.
The aim of WriteShop is:
'WriteShop Junior is designed for parents to work closely with their grade 3-6 children, guiding them toward writing independence. Through activities and exercises, you teach the creative process of writing so your child has the skills and confidence to successfully complete each writing assignment. WriteShop Junior equips children with specific tools they need to develop the ability to write effectively. Whether you have a more advanced child or one who is a slower learner, this program is flexible so students can work at their own level.'
When I looked at the Teacher's Guide (42 page .pdf), I was impressed. It provides you as parent / teacher with several different Lesson Plan options to fit your specific situation. Detailed descriptions of all the materials you'll need for each lesson are clearly set out. It gives ideas for a writing centre, and explains all the different activity sets for each lesson in detail.
In addition to the Teacher's Guide, I received:
Book D Teacher's Manual - This manual contains .pdf files for each lesson (10 all up) as well as extra resources.
Book D Activity pack (144 page .pdf), which includes the Fold-N-Go Grammar Pack and Student Worksheet Pack.
Time-Saver Pack (24 page .pdf)
The Manual
The manual included .pdf files for each lesson. Each lesson is laid out in detail so that you as parent don't have to reinvent the wheel. Just follow the ideas and prompts in the lesson plan and teaching writing would not only be easier, but fun for you and the kids.
The Lessons
Each lesson takes 2 - 3 weeks to complete, depending on the plan you follow. The lessons are divided into 8 sections. The lessons also have a sample script you can follow in explaining and guiding your child through each lesson.
As I was given the eBook version of this product, I printed the lessons, activity sheets needed and the relevant pages from the Time-Saver Pack before we started.
Each lessons starts with a 'Fold-N-Go' Grammar activity. This is a fantastic tool that is made for each child during each lesson (or that they make themselves). At the end, your kids will sit with 10 folders which will serve as grammar tools to aid in their writing, helping with punctuation, self-editing, rules for writing Titles, and more. The Fold-N-Go activity for Lesson 2 has some interesting tips in how to make editing fun, like wearing a special hat. The kids had a fun time with that. When editing, they would wear their 'editors hat' and read their work in a funny voice.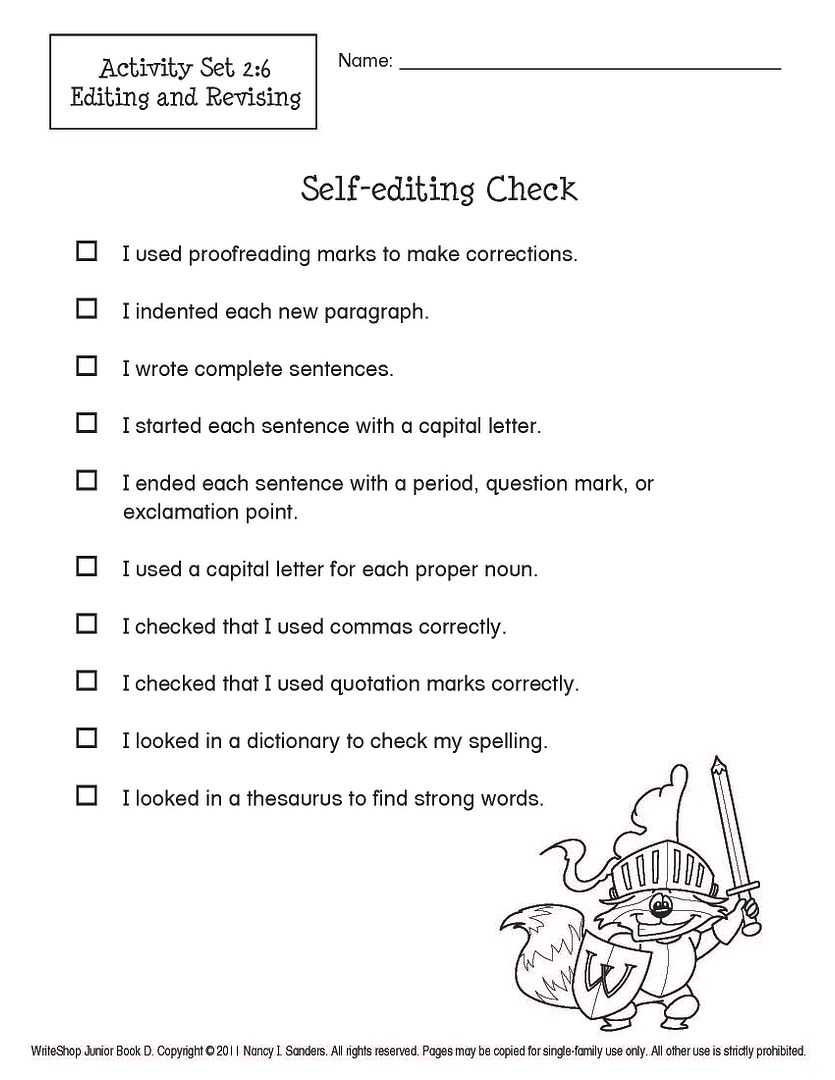 One of the pre-writing activities in Lesson 1 was to play a game where 3 very different invitations are cut up into different sections (date, salutations, body, closing and signature). Each person chose a 'body' and the rest of the sections were turned upside down and all mixed up. Everyone then took turns in picking up one section to complete the invitation. The kids enjoyed this activity very much, and we've played it more than once, twice, three .... well, a lot.
Each lesson has a writing project to complete, edit and publish. The project for lesson 1 was writing an 'invitation' and lesson 2 was writing 'fiction with humor'. For lesson 2, the kids came up with a funny story about my mum and cleaning. We typed it up, made props and then performed it for her. Lots of laughs in-between reading the script made it all the more funny. Mum thoroughly enjoyed it!
It was easy to follow the two-week lesson plan to get through the lessons we've done so far.
The Time-Saver Pack
I found this a great extra resource as it is filled with pre-made printouts of what you need for the different activities. If you like to make your own resources, you have the option of doing so, otherwise, just click and print!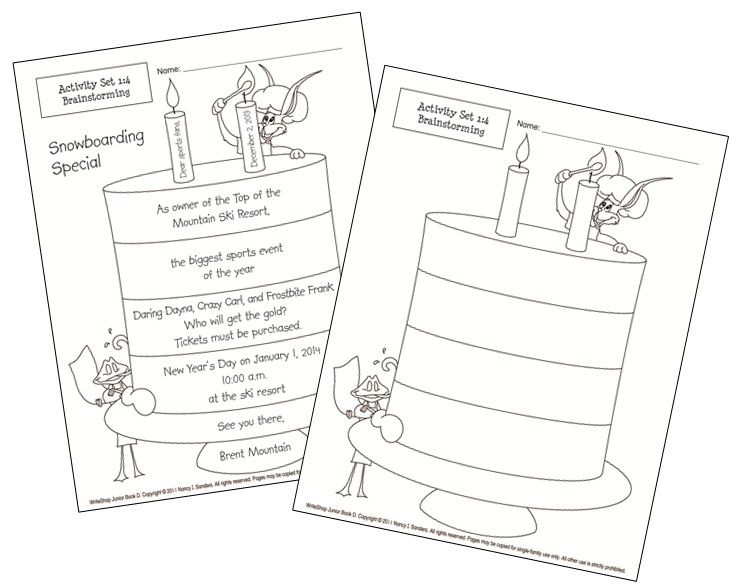 We are enjoying this program immensely. The team at WriteShop (read more about them
HERE
), did an outstanding job of putting together all the resources needed to teach this program, which is fun and of high quality. I can recommend this to anyone who is looking for a writing program that you will enjoy teaching and the children will enjoy learning. Thumbs up all around!
If you are keen to have a further look at the lessons, please visit this
lesson page
for a free download and an option to receive a monthly e-newsletter
The 'bottom line'
WriteShop has various excellent writing programs available for kids Grades K through to High School.
WriteShop Junior Book D would cost you:
Teacher's Guide
eBook - US$34.95
Print Edition - US$39.95
Activity Pack
eBook - US$29.95
Print - US$39.95
Time-Saver Pack
eBook - US$13.95
Print - US$13.95
Visit their
product page
to see prices for all their products.
On top of the amazing product, the fabulous team at WriteShop is offering readers of my blog a
special discount:
15% off any WriteShop Primary and Junior products in the WriteShop store (including e-books)
Just use coupon code

CREW15

at checkout.
Offer valid through June 15, 2012.
Do yourself and your kids a favor, and have a look at this fantastic product!